Microsoft 365
Migration & Support
Expertise to help design, implement, and manage all that Microsoft 365 has to offer
Microsoft 365 Managed Services
Corserva offers Microsoft 365 migration services and managed services for businesses who want to gain a robust productivity solution for employees and free up their internal IT staff from dealing with end-user issues. The cloud-based solution is provided for a low monthly subscription price with 24x7x365 support. Once you have migrated to Microsoft 365 or Office 365, Corserva can manage the platform for you and provide technical support for your employees, 24x7x365 from our US-based help desks.

We make the transition easy for you by following best practices in implementation, and ensuring your team is informed every step of the way, including planning, setting up, migrating, and managing. Corserva provides a fixed, flat fee, end-user mailbox migration services.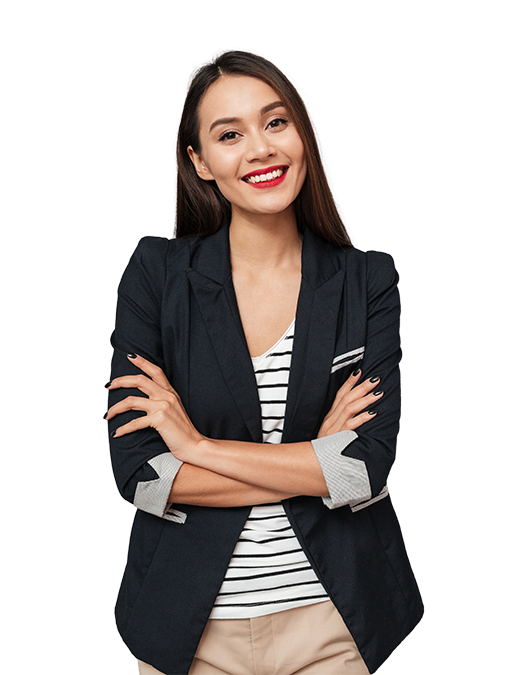 Why Choose Corserva?
Corserva provides the same plans that are available directly from Microsoft. By selecting Corserva to migrate and manage Microsoft 365 or Office 365 for you, you gain a single point of contact for service administration, a smooth migration, and technical support when you have problems with your Office 365 environment. Moving forward, Corserva can take care of new user additions, upgrades, and deletions, as well account administration.
Microsoft 365 Features List
See all of the available Microsoft 365 subscription features to connect, protect, and empower your team
Microsoft 365 Apps
Desktop client apps
Office Mobile apps
Install apps on up to 5 PCs/Mac + 5 tablets + 5 smartphones
Office for the web
Visio for the web
Microsoft Editor premium features
Multilingual user interface for Office apps
Email, calendar, and scheduling
Exchange Kiosk, Plan 1 and Plan 2
Mailbox size 2GB to 100GB
Calendar
Outlook desktop client
Auto expanding email archive
Exchange Online Protection
Public folder mailboxes
Resource mailboxes
Inactive mailboxes
Microsoft Shifts
Microsoft Bookings
Meetings, calling, and chat
Microsoft Teams
Unlimited chat
Online meetings
Live Events
Webinars
Screen sharing and custom backgrounds
Record meetings
Priority notifications
Phone System
Audio Conferencing
Social, intranet, and storage
SharePoint Kiosk, Plan 1, or Plan 2
Additional storage per license 10 GB
OneDrive personal storage 2 GB, 1 TB, or Unlimited
Yammer Enterprise
Microsoft Viva Connections
Knowledge, insights, and content
Microsoft Graph API
Microsoft Search
Microsoft Stream
Microsoft Forms
Microsoft Lists
Delve
Analytics
Productivity Score
Secure Score
Compliance Management
Viva Insights - Personal insights1
Power BI Pro
Project and task management
Microsoft Planner
Microsoft To-Do
Briefing Email
Automate, app building, and chatbots
Power Apps for Microsoft 365
Power Automate for Microsoft 365
Power Virtual Agent for Teams
Dataverse for Teams
Viva Learning
Viva Learning in Teams
Create learning tabs in Teams channels
Search, share and chat about learning content
Microsoft Learn and Microsoft 365 Training libraries + 125 top LinkedIn Learning courses
Organization-generated content with SharePoint and Viva Learning
Threat protection
Microsoft Defender Antimalware
Microsoft Defender Firewall
Microsoft Defender Exploit Guard
Microsoft Defender Credential Guard
BitLocker and BitLocker To Go
Windows Information Protection
Microsoft Defender for Endpoint
Microsoft Defender for Identity
Microsoft Defender for Office 365
Application Guard for Office 365
Safe Documents
Cloud access security broker
Microsoft Defender for Cloud Apps
Microsoft Defender for Cloud Apps Discovery
Office 365 Cloud App Security
Identity and access management
Azure Active Directory Premium Plan 1 or Plan 2
User Provisioning
Self-Service Password Reset
Advanced Security Reports
Multi-Factor Authentication
Conditional Access
Risk-Based Conditional Access / Identity Protection
Privileged Identity Management
Access Reviews
Entitlement Management
Microsoft 365 Groups
On-premises Active Directory sync for SSO
DirectAccess supported
Windows Hello for Business
Microsoft Advanced Threat Analytics
Windows Store Access Management
Information Protection
Azure Information Protection
Manual sensitivity labels
Automatic sensitivity labels (client-side)
Automatic sensitivity labels (service-side)
Machine Learning-based sensitivity labels
O365 Data Loss Prevention (DLP) for emails & files
DLP for Teams chat
Endpoint DLP
Basic Office Message Encryption
Advanced Office Message Encryption
Customer Key for Office 365
Information governance
Manual retention labels
Basic org-wide or location-wide retention policies
Rules-based automatic retention policies
Machine Learning-based retention
Teams message retention policies
Records Management
Endpoint and app management
Microsoft Intune
Mobile Device Management
Microsoft Endpoint Manager
Mobile application management
Windows AutoPilot
Group Policy support
Shared computer activation for M365 Apps
Endpoint Analytics
Cortana management
eDiscovery and auditing
Content Search
Core eDiscovery (including Hold and Export)
Litigation Hold
Advanced eDiscovery
Basic Audit
Advanced Audit
Inside risk management
Insider Risk Management
Communication Compliance
Information Barriers
Customer Lockbox
Privileged Access Management
Windows
Windows 11 Edition
Azure Virtual Desktop
Universal Print
Security and compliance
Microsoft 365 E5 Security
Microsoft 365 E5 Compliance
Microsoft 365 F5 Security
Microsoft 365 F5 Compliance
Microsoft 365 F5 Security + Compliance
Microsoft 365 E5 Info Protection and Governance
Microsoft 365 E5 Insider Risk Management
Microsoft 365 E5 eDiscovery and Audit
Microsoft Defender for Office 365 Plan 1
Microsoft Defender for Office 365 Plan 2
Microsoft Defender for Cloud Apps4
App governance add-on for Microsoft Defender for Cloud Apps
Microsoft Defender for Endpoint Plan 1
Microsoft Defender for Endpoint Plan 2
Premium Assessments add-on for Compliance Manager6
Privacy Management for Microsoft 365 - risk
Privacy Management for Microsoft 365 - subjects rights request
Compliance Program for Microsoft Cloud
Office 365 Data Loss Prevention
Exchange Archiving
10-year Audit Log Retention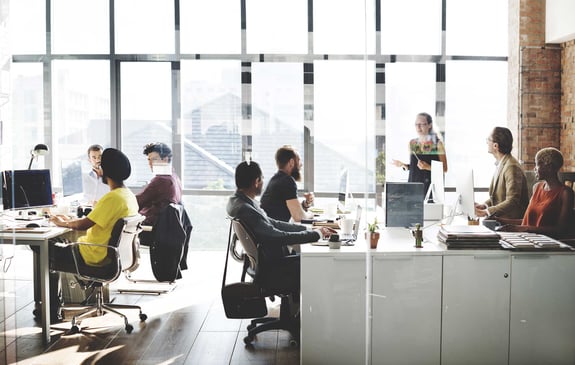 Corserva's Microsoft 365 Services
Gain the advantage of a single point of contact for service administration with access to implementation experts, and eliminate the need to troubleshoot problems
Design and Implementation services for Microsoft 365
Deploy and configure Microsoft 365 tenant and subscription
Integrate Microsoft 365 and on-premise environments
Plan and implement identity and authentication solution
Manage Microsoft 365 subscription and tenant health
Plan migration of user mailboxes and on-premise users and groups
User Identity and Roles
Design identity strategy
Plan identity synchronization using Azure AD Connect
Manage identity synchronization by using Azure Active Directory (Azure AD)
Manage Azure AD access, groups, roles, licensing, users, and self-service password reset
Access and Authentication
Design, configure, implement, manage, and monitor authentication
Design, implement and manage conditional access and identity protection
Workloads and Applications
Plan and manage Microsoft 365 Apps deployment
Plan messaging strategy, messaging deployment, hybrid requirements, connectivity, mail routing, and email domains
Plan and implement Microsoft SharePoint Online and OneDrive for Business
Plan and implement Microsoft Teams infrastructure
Plan and implement Microsoft Power Platform integration
Modern Device Services
Plan device monitoring, Microsoft Endpoint Manager implementation, and configuration profiles
Manage device compliance, attack surface reduction, security baselines, and device compliance policies
Create and configure Microsoft Store for Business, app deployment, and mobile application management
Evaluate and deploy Windows security features
Plan and implement device join to Azure Active Directory
Security and Threat Management
Evaluate and manage Microsoft Office 365 tenant security by using Secure Score
Review and manage Microsoft 365 and Office 365 security alerts
Plan and implement threat protection with Microsoft Defender
Plan and implement Microsoft Cloud App Security
Manage incident investigation
Governance and Compliance
Assess, plan, and implement compliance requirements
Plan and implement data classification, labeling, restoration, records management, and retention policies
Plan and implement data loss prevention (DLP)
Plan and implement auditing, eDiscovery, insider risk management and Content Search
Benefits Of Microsoft 365
Extensive services
From email services to file storage, threat protection to identity and access management, information protection, endpoint management, and much more
Decrease IT operating costs
Eliminate the need to maintain onsite infrastructure and perform time-consuming and costly upgrades
Security and Compliance
Effortlessly meet regulatory and compliance requirements given Microsoft's extensive certification list