Help Desk Services
Customized Support Programs to Keep Your End Users Running
Focus On Business Issues Instead Of User Issues
Help desk services can be beneficial to companies of all sizes. Companies that have their own internal IT staff can use help desk services to outsource support for the solving of end-user issues, which are typically repetitive with a limited need for advanced technical expertise.
Do you face any of these challenges?
Does your IT staff get bogged down fixing employee issues?
Are members of your IT staff pulled off important company initiatives to deal with user complaints?
Are your users dissatisfied with response times from the IT team?
Are your IT costs escalating?
Is your IT staff stretched too thin?
Are outages and slow networks hampering your employee's productivity?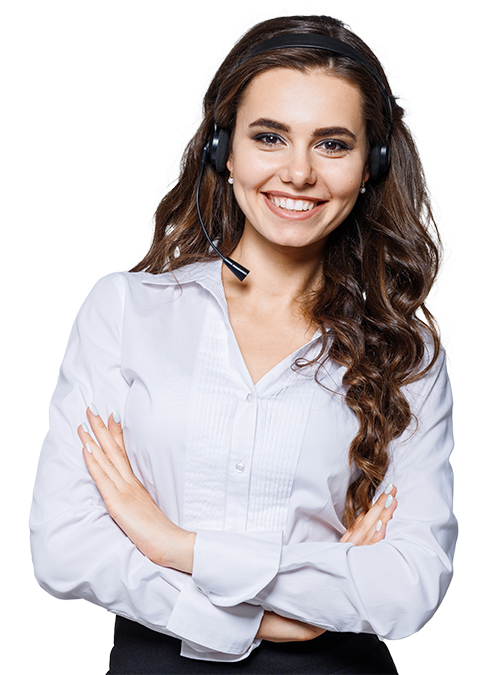 Why Should You Use Corserva's Help Desk Services?
At Corserva, we understand how critical the efficient use of your IT systems is to your day-to-day operations. We pride ourselves on providing clients with always available, best-in-class IT support services. Our continuous service ensures that your critical IT systems and applications are always up and running and that any problems are resolved quickly and accurately by helpful, knowledgeable technicians. Corserva uses ITIL-based, industry best practices to enable your users to work efficiently and effectively.

With Corserva's remote IT monitoring services, our US-based service desk support team members resolve many issues before users are even aware of the risk. During client onboarding, Corserva installs a secure software agent on each device that will continuously monitor the device, including uptime, performance, and updates. From our network operations centers, we proactively resolve users' issues to reduce the potential impact on your business.
With Corserva's US-based 24×7×365 help desk as a service, you gain responsive user support and reporting from a professional team of trained service desk specialists. We operate two 24×7×365 help desk centers from Trumbull, Connecticut, and Orlando, Florida.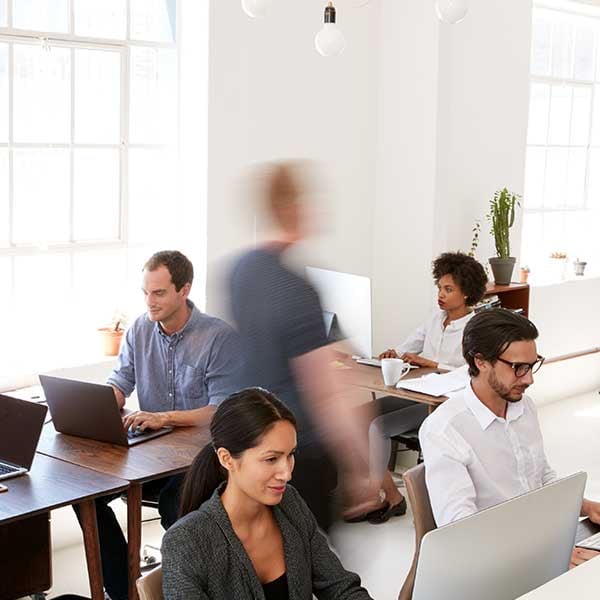 What Are Help Desk Services?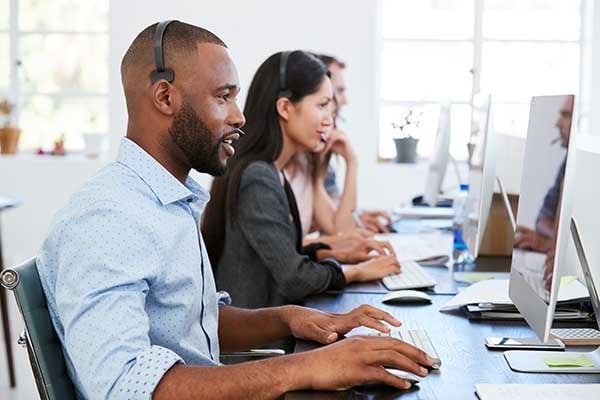 Help desk services are provided by a managed service provider's (MSP) network operations center (NOC). MSPs can have multiple NOCs running multiple shifts to provide round-the-clock support. As client issues are reported to the NOC, issues are assigned to the appropriate level of technician. Each technician can track and monitor multiple issues with a closed feedback loop to the client.

NOC technicians will also monitor client environments for uptime performance, and proactively resolve issues before the client is even aware. Ongoing updates of antivirus, malware, antispam, device firmware, and OS are performed to eliminate service and security issues.
Dedicate Staff To Revenue-generating Activity
Business executives at growing organizations frequently find that as their business grows, their information technology staff has less time to support critical business initiatives. When the number of users increases, the IT team becomes stretched to the limit. By outsourcing your end-user help desk, your IT staff can more readily concentrate on revenue-supporting activities.
Today's complex technology environments make it difficult for IT teams to support every type of user issue, especially if it's one they haven't come across before. A reliable provider of managed help desk services can more quickly solve user issues than internal IT staff because of the wide range of experience they have serving multiple customers, as well as their depth of expertise in a particular technology, such as cybersecurity.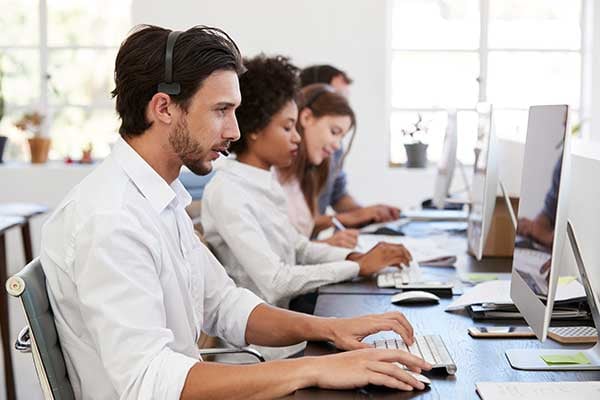 What Can You Expect In A Managed Help Desk Service Provider?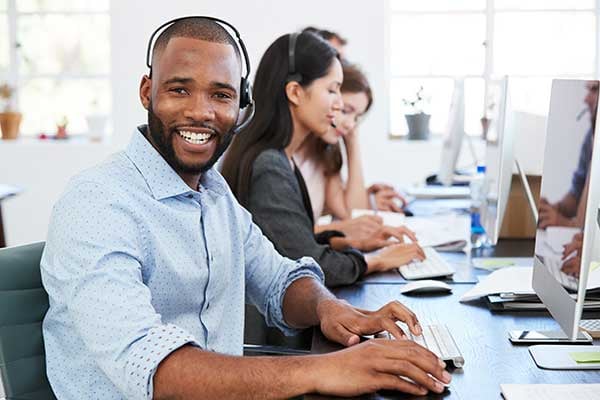 The right managed help desk service provider will provide technical support to your users 24×7 to solve their issues and provide you with all the help desk functions that you need. Users will have faster, more comprehensive support, all delivered at a lower cost than you could provide with in-house staff. You will better control your security risk across the network, including risks inherent in BYOD, by leveraging your access to security experts at your MSP. Users will experience better performance, which will increase efficiency across the organization.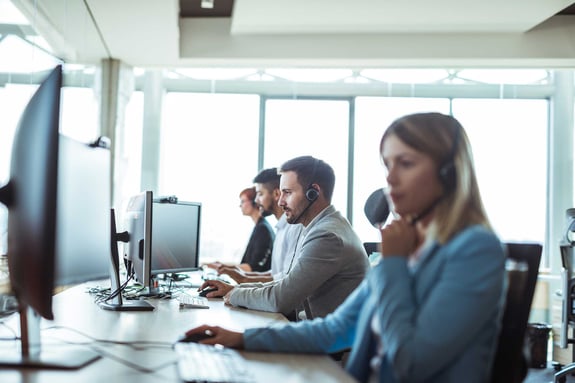 Features
Features of Corserva's IT help desk support services include:
Service Management
Service request management while applying proper classification and prioritization codes
Complete Support
Support for operating systems, applications, workstations, mobile devices, servers, storage, network devices, security, and more
ITIL Based
Service asset and configuration management, knowledge management and change management
Service Level Agreements
Guaranteed service levels via SLAs
Fast Resolution
Resolution of incidents and service requests as quickly as possible
Escalation Processes
Escalation of incidents and service requests that cannot be resolved within agreed timelines
Benefits To Your Business
When you outsource your IT help desk services to Corserva, you gain these benefits:
Greater Efficiency
When your internal IT staff can focus on the business initiatives that drive increased revenue, instead of user issues, your organization becomes more efficient
Happier IT Staff
Dealing with minor user issues all day can be frustrating for your internal IT staff. By outsourcing user support to Corserva, your IT staff can work on more rewarding technical projects
Satisfied Users
When your users can get support for technical issues 24x7x365, regardless of how busy your internal IT staff may be, a common source of frustration is eliminated and your employees can be more effective.
Our Standard Help Desk Process
All Corserva tickets are tracked and monitored for strict adherence to contract service level agreements (SLA). Corserva's SLAs for each managed IT service stipulate response time requirements for reported issues and escalation timeframes based on priority levels.

As part of our ticket management process, Corserva provides complete transparency to its clients, enabling them to access their customer portal to view the status of their tickets at any time.
1. New Service Request
The end-user reports an issue by phone, web form, or email
2. Processing
The reported issue is entered into and tracked in our ITIL-based ticket management system via a unique service ticket number
3. Acknowledgement
The user receives an email notification referencing their service ticket number, indicating that the issue has been received and logged
4. Prioritization
The ticket is assigned a priority based on the specific type of issue that is encountered, and the expected impact that this issue will have on the customer's business
5. Assignment
Corserva routes the ticket to the best resource to handle the issue in the most expedited way
6. Customer Updates
The user receives a call and/or email notifications on the progress of the work as the technician works to resolve the issue
7. Issue Resolution
The issue is resolved and the technician records notes on steps taken to resolve the issue and how to prevent the issue from reoccurring in the future. After the ticket and resolution information is reviewed by the service desk manager, the ticket is closed and the user is notified of the resolution.